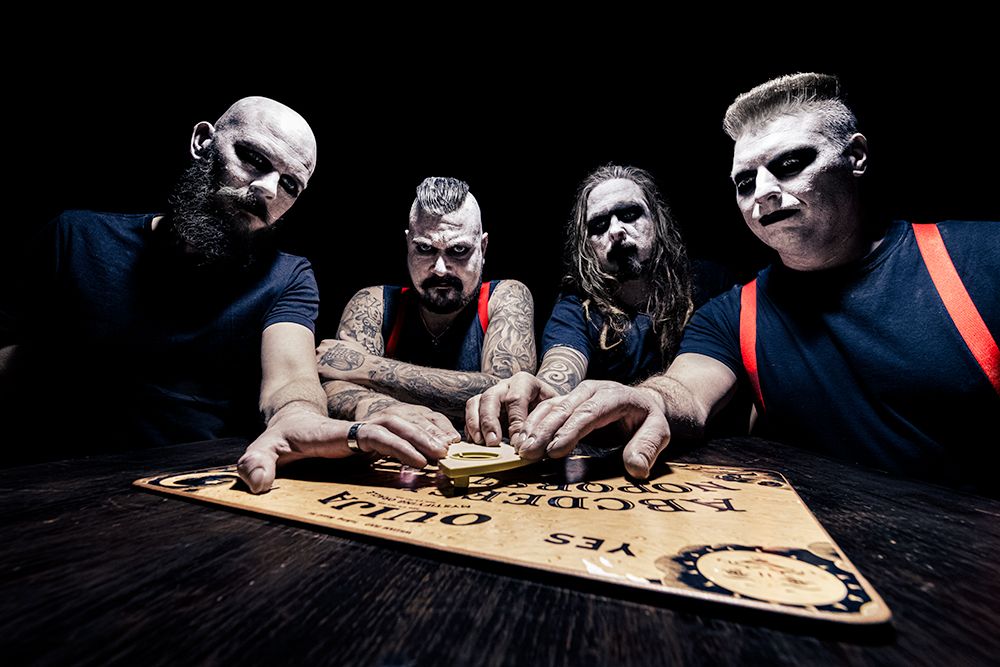 Name: Flesh Roxon
Genre: Action Rock
Origin: Finland
Label: Blood Rite Records
Distribution: PlasticHead UK / Ingrooves
Releases: Album "Songs of Darkness" / 10/01/2021, Single "Red Lights" / 06/25/2021, Single "Last" / 01/01/2021, Single "Let's Fucking Die" / 10/30/2020, Album "Darker Side Of Life" / 2015, Album "Flesh To The Bone" / 2012.
Flesh Roxon is a Finnish action rock band formed in 2011 by guitarist Nicky Rothen and former drummer Peter Cordell in Kemi, Finland.
The release of "Flesh To The Bone" (via Live Nation) in 2012 solidified the lineup, which consisted of Nicky Rothen, Peter Cordell and Wille Mäkinen. Their second studio album "Darker Side Of Life" (2015) led the band to a new style of music, away from horror punk and towards action rock. In the past years, Flesh Roxon collaborated with various musicians.
Among the bands they shared the stage with are Therapy?, Mustach, Andy McCoy, The Brains, The Wildhearts, Lordi, etc.
The line-up consists of:
Nicky Rothen – Guitar/Vocals
Tuomo "Muumio" Kaarakainen – Double Bass, Background Vocals
Thomas Roxon – Drums
Tony Narrows – Guitar, Background Vocals
After the album "Songs of Darkness" was released on Oct. 1, 2021, the band decided to go their separate ways. Thomas Roxon, Tuomo "Muumio" Kaarakainen and Tony Narrows found a new singer (Eamon Loxx) and a second guitarist (AJ Richards) and reinvented themselves under Roxon A.D.. A new era starts now!