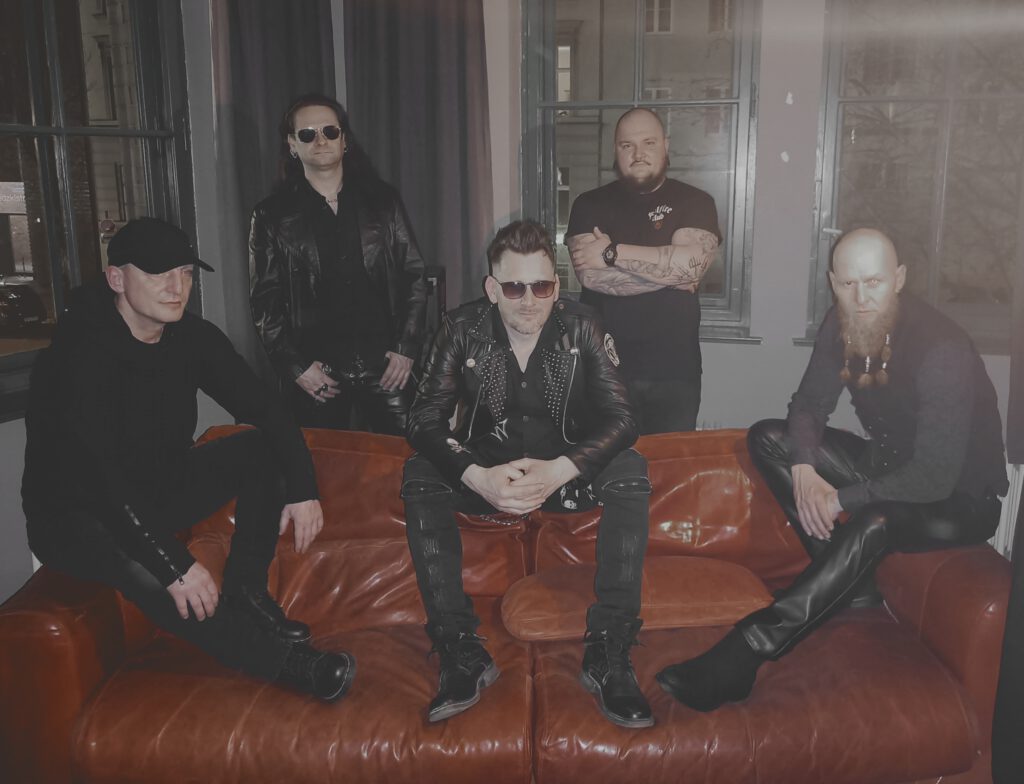 Name: Dryland
Genre: Goth Rock
Origin: Germany
Label: Blood Rite Records (now moved to Dark Wings)
Distribution: Rough Trade / Ingrooves
Blood Rite Records release: album "Deal with the Devil" / 2018.
In spring of 1997, the actual formation of the band Dryland took place. At that time, out of pure boredom, they met now and then in a garage to emulate the great Legends of Goth Rock.
But after a short time the five highly motivated musicians discovered their enormous potential of own ideas and creativity and developed their own style.
Shortly after the first demo recordings, the previous bassist & singer left the band for personal reasons. His place was taken by Marco Loos from Shocked Culture. The vocals were now taken over by guitarist Alex. With the "new voice" of Alex, the character of the music changed as well: instead of the often hard and driving, metal-heavy guitars, playful, softer, but also rocking melodies were used. Not only musically, but also in the lyrics, Dryland now became more personal and expressive. With a lot of joy in live concerts the guys from Dryland now entered bigger stages.
With their debut "Gothic Tales" Dryland took the audience into the fairytale world of music – full of variety and creativity. The breathtaking voice of singer Alex Binder gives the songs a goosebump factor that not only melts girls' hearts.
The time after Gothic Tales….
Shortly after the release, the band played again at the WGT in Leipzig, Germany. After that guitarist Daniel Richter left the band. Daniel Müller took his place. In this line-up some more concerts were played, after that the band took a long break to find themselves again.
In 2016 they came together again to talk about new projects, the desire to make music was there again. Drummer Andreas could no longer identify with the new project and left the band.
The remaining 4 members decided to produce a new CD on their own and "Deal with the Devil" was born. The current line-up includes:
Alex – Guitar, Vocals
Daniel – Guitar
Marco – Bass
Andre – Keys
Martin – Drums