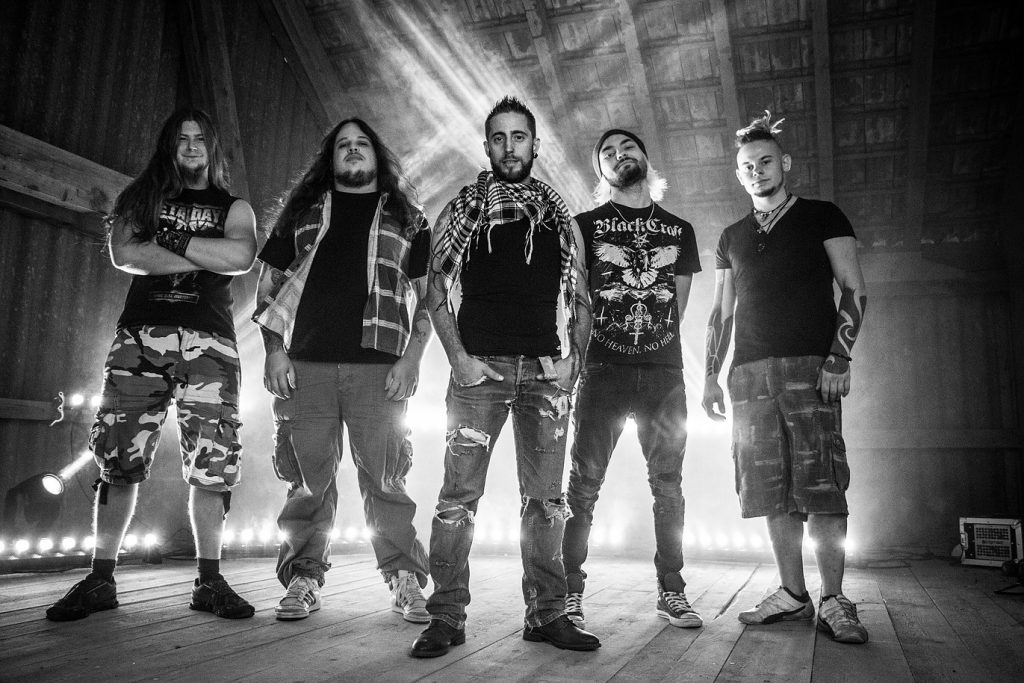 Name: ACE – A Concert Experience
Genre: Hardrock
Origin: Switzerland
Label: Blood Rite Records
Distribution: Rough Trade / Ingrooves
Releases: Album "Zombies in Suits"/ 2018, "Your Way" / 2014, "What Do You See" / 2012
It all started in 2011, when the band The Boulevard Sensation broke up. Santino Diavel suddenly found himself alone, with a lot of music in his luggage, great ideas to implement and an irrepressible energy. After a search of about nine months he founded the new formation with Roland Salzmann, Nathanael Niederhäuser, Remo Riebel and Gregory Sennhauser. But this formation should become something new, better and bigger. A new name was needed – ACE! A name that people can and should shout!
After the self-production of the first album "What do you see…?" in 2012, things started right away. As support of Stiller Has at the MuQ Festival, the Openair Krach am Bach was rocked, even if the fans held their posters in the sky in pouring rain. Many great concerts were played. Two years later – Emergenza Festival, Subculture, Openairs were played, many clubs and fans could be won. On the biggest Swiss music platform mx3.ch ACE could offer the song of the week with "Generation (G)old".
The second disc was produced – "Your Way". The band's first EP was born and was immediately highly praised. In spring 2015 ACE played in front of Eluveitie, Switzerland's biggest metal export and in 2016 the guys shared the stage at the only true hard rock festival, RIVERSIDE FESTIVAL, with Susi Quattro, Wolfmother, Krokus and many more.
But the year 2016 was also overshadowed by bad news – the band decided to break up. Santino Diavel wanted to go high and push the limits. Since this was not possible to the same extent for most of the fellow musicians, it was decided to reshuffle. Together with drummer Pascal Ruppen, Santino searched for the three musicians who were now found with guitarists Sandro Schmutz and Juwal Penner and bassist Marco Weder. The sound has become much richer and punchier, the bluesy riffs make the hairs on the back of your neck stand on end and the rhythms pull you along as if by themselves.
With the single release in December 2017 as well as the album "Zombies in Suits" that followed in late summer 2018, a new era is on the horizon.
ACE are ready to rock!