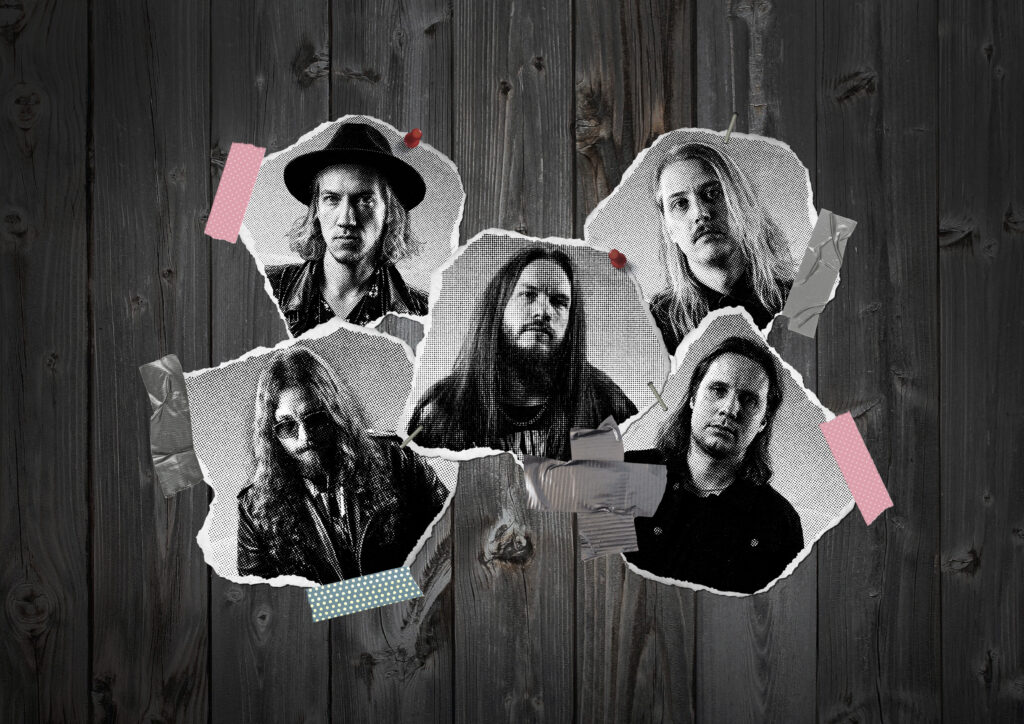 Genre: Rock
Origin: Finland
Label: Blood Rite Records
Distribution: Plastic Head / Ingrooves
Publications: Album "Sick frustrations – New foundations" / 05.05.23, Single "Violent Violet" / 10.02.23, Single "Diamonds & Gold" / 04.11.22, Single "Empty Stare" / 2021, Single "Burnt by the Sun" / 2021, Single "What If?" / 2021, Single "When I Lay My Head to Rest" / 2019, Single "Somebody to Love" / 2019, Single "Insane" / 2019, Single "The New King of Fools" / 2017.
Atomic Annie is a 5-piece rock band from the land of ice and snow (and bears), also known as Finland.
Annie's journey began in 2017 when the band's mascot, the fuzz monster, brought together five guys from diverse backgrounds and they started making fuzzy and riffy rock music. Since then the band has played numerous shows and festivals in Finland and abroad.
Atomic Annie has its musical roots in the classic rock era, but with a more modern sound. The lyrical themes revolve around personal issues and life in general.
Even though the themes are a bit more somber, Annie spreads energy and joy when she plays live and loves to have a good time with the audience!
The new album is planned for this year, which we are already very excited about.
Atomic Annie are:
Benjamin Strömsund – vocals, harmonica
Eemeli Tammero – Guitar, Background Vocals
Robin Lindberg – Guitar, Background Vocals
Topi Lindqvist – bass guitar
Santeri Kuokka – Drums, Background Vocals